Since arriving in Melbourne I have dangerously rejoined Netflix. This means only one thing- BINGE WATCHING. I'm a bit late to the party but I recently started watching 'Suits'. For those of you who don't know, 'Suits' is a tv show about a top law firm in New York City. It follows the lives of Harvey Spector (yum)  'the best closer in the city' and his prodigy Mike Ross (a young genius, who never went to law school but bluffed his way into the job because well, he's the best). With 6 seasons to catch up on I have taken binge watching to the next level. I don't know if it's because I'm an actress but when I binge watch a series I love- I think, eat, sleep, breathe, dream and live it. Hence my heavy use of judicial jargon in my previous post 'Back to BAE-sics Part I'.
My imaginary court hearing, Caoimhe vs The Cambridge English dictionary was quite fun to write actually. I fully embodied the role- I even wore the old school black robe and wig as I typed. Haha okay, that didn't happen- but I did imagine what I would look like wearing it (Obviously I would have jazzed it up a bit with some ghetto gold. Perhaps a gold medallion, some ghetto hoops and gold encrusted grill. Although, in the end I opted to go grill-less. No one likes a lisp in court). I plead my case and sure enough I won. Of course I won, IT'S MY GOD DAMN IMAGINARY COURT ROOM!
If you hadn't noticed already, I can go obscenely off topic when it comes to my recipe intros. I generally don't make a plan or premeditate what I'm going to say. I unleash my mind and I start typing- my fingers follow my thoughts and the end result can sometimes be very unpredictable. I wouldn't have it any other way. It is my channel, my safe space and what ever comes out at the end is my creation. It's creative blabbering and it's fun. I'm not sure where I go when I write like this; however,  I'm certain my mind does not remain here on planet earth.
I've managed to do it again! Write an entire post that has nothing to do with the recipe below. Whether or not you read this- the most important thing is the recipe. It's not god damn rocket science and it's definitely not original. I'm sure most of you have made these pancakes before and put your own spin on it with mouthwatering flavours. Good on you! This post merely serves as inspiration for those looking for new healthier ideas. The only thing original about this post are MY words. This is what is important to me. Creative expression. I AM BAE. I PUT CAOIMH- 'BEFORE ANYONE ELSE' and I knead to create, I knead to explore and I knead to do it for me. That's what KNEAD4CAOIMH.com is all about.
(I'm one smooth operator- see how I managed to tie it all back to BAEnanas at the end. ; ) Case closed)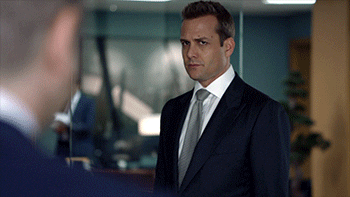 Ingredients
1 BAEnana
1 egg
1 handful of almonds
Seeds (Sunflower, sesame, pumpkin, chia)
1 Pear
Coconut oil/butter
Honey
Method
Easy peasy, get a bowl, peel your BAEnana and add it to the bowl and mash. Mash it as much as you can, then crack in the egg and mix it in until you get a slightly lumpy mix.
Take your handful of almonds, put them in a plastic bag or in the centre of a tea towel and bash them up with anything you can get your hands on. A pot, a cup, a hammer- until they are completely crushed up. If you happen to have pre crushed almonds- super!
Add your crushed almonds to the egg and BAEnana mix.
If you have any seeds lying around now is the time to chuck them in too.
Take your pear and slice it up. Mine was slightly hard so I laid my slices out on a plate, drizzled then with some water and popped them in the micro for 1 min. Heating the pear makes it go down well with the hot pancakes.
Preheat your pan, medium to low heat. Add a spoon of coconut oil/butter.
Slowly and careful spoon out your mixture into 4 dollops on the pan. They tend to spread out a bit as you pour so disperse them evenly over then pan so they're not touching.
The ripeness of your BAEnanas will determine how long they take to cook. Ideally ripe BAEnanas hold together better. If they're not that ripe they may be a little more temperamental. Just give them time. You want them to cook and firm up slowly, not burn.
Using a spatula and a fork gently turn the pancakes, the 2nd side wont take as long to cook as the first. Don't over cook them, as you want them to retain some moistness. When they are ready, plate them, top with pear and drizzle with honey.